Futuremine
Servernetzwerk


- Community Server:

Survival Freebuild
Farmwelt
Nether
End
PvP
Clans
XP Bank
Mob Arena
Spleef Events
Firearena Events
Jump & Run
Labyrinth
Chestshops
Vote- & Adminshop
Ingame Tutorials

SkyBlock Erzgenerierung
Chestshops
User Mall
Adminshop
Ingame Tutorials

Creative 100x100 Plots
Keine Tiere

Jail 25 Ränge
26 Minen
Eigene Zellen
Chestshops
Adminshop
Ingame Tutorial



- Minigames Server:

Team Death Match 2 Teams
Verschiedene Kits
Mehrere Maps
Most Kills win
Statistikauswertung

Bed Wars 2 oder 4 Teams
Mehrere Maps
Viele Items

Survivalgames Safety Start Time
Versteckte Truhen
Pures Überleben

One in the Chamber One hit kills
One Arrow
All vs All

SkyPvP (coming soon) Duell (1vs1)
Deathmatch
Team Deathmatch
Capture the Flag
Mehrere Kits
Statistiken



Social Media:


Leistungsstarke Hardware
Kompetentes Serverteam

---
News:
Neuer Creative Spawn
Wir freuen uns, euch mitteilen zu dürfen, das wir nun endlich unseren neuen Creative Spawn veröffentlichen können. Danke an unser Bau Team welches dies auf die Beine gestellt hat.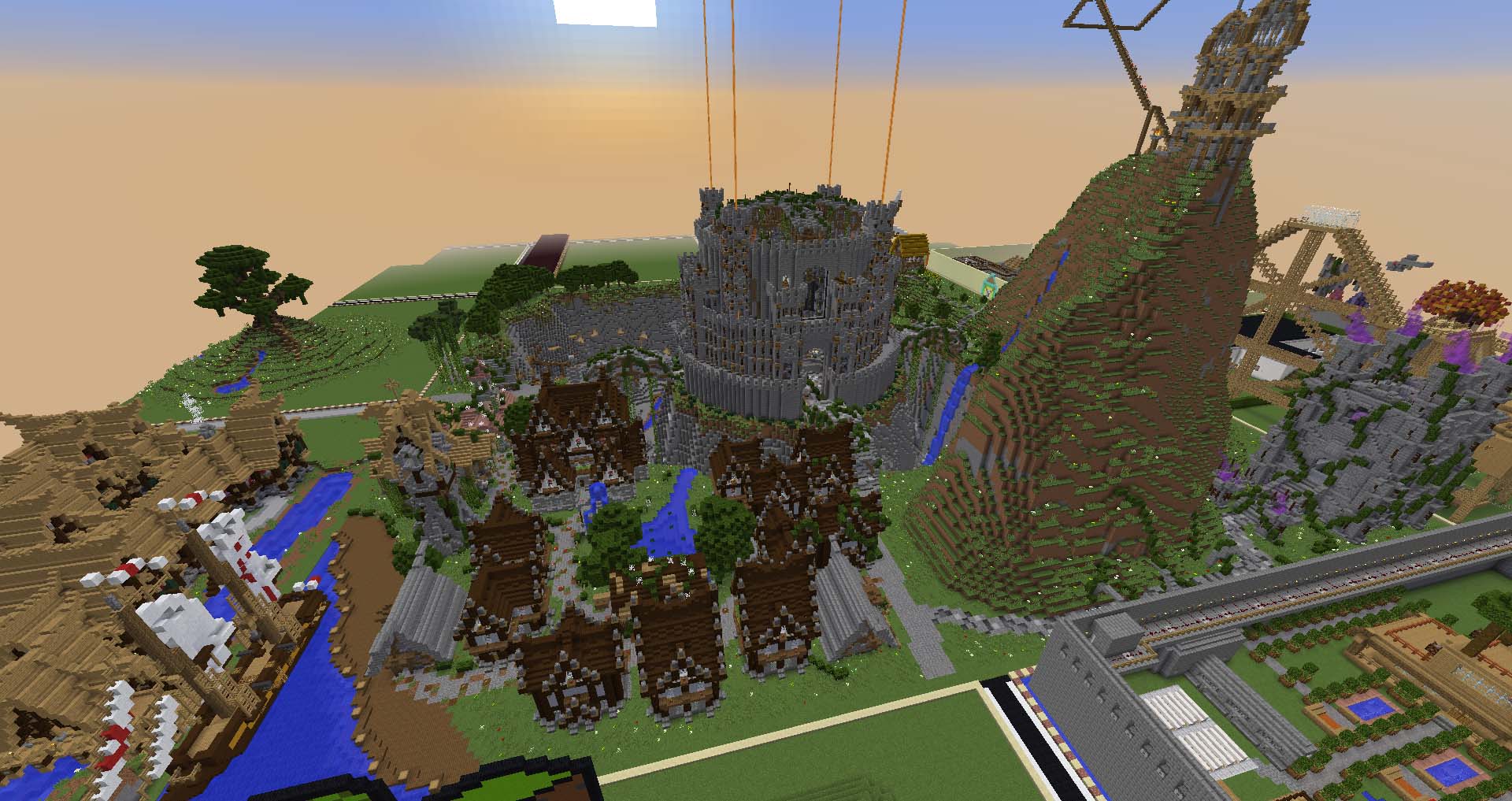 PvP im Survival
Es ist nun Möglich im Survival PvP Gruppen zu eröffnen um Gezielte Kämpfe zu ermöglichen.
Befehle
/pvp create: Erstellt eine neue Runde /pvp challenge: Fordert einen Spieler heraus /pvp yes: Nimmt die Anfrage an /pvp no: Lehnt die Anfrage ab /pvp list: Listet alle Duelle /pvp info
: Gibt eine Info über den Spieler /pvp kick : Wirft einen Spieler aus dem Duell /pvp leave: Verlässt das Duell
Du würdest gerne Teil unseres Teams werden? Bewerb dich hier:
Bewerben